***FOR IMMEDIATE RELEASE***
SEATTLE (April 26, 2019) — The Miller Hull Partnership, an international, award-winning architecture and planning firm,  is excited to announce the promotion of eight individuals to leadership positions in the firm. In an exciting year of change and growth, Julie Irvin Martinez has been promoted to principal, Becky Roberts, Casey Riske, Elizabeth Moggio, Mathew Albores and Steve Doub have been promoted to senior associate, and Jennifer Stormont and Whitney Pearce have been promoted to associate.
Julie Irvin Martinez
Marketing Director
Principal Julie Irvin Martinez joined Miller Hull in 2017 as Marketing Director with nearly 20 years of experience in marketing practices for the architecture, engineering and construction industry. Driven by her strength as an activator, Julie enjoys the opportunity to challenge, support and celebrate people to help them tell their unique story. As a principal, she works with firm leaders to define and deliver the firm's strategic plan and overall strategy. Additionally, she oversees the execution of all marketing, business development and communications efforts.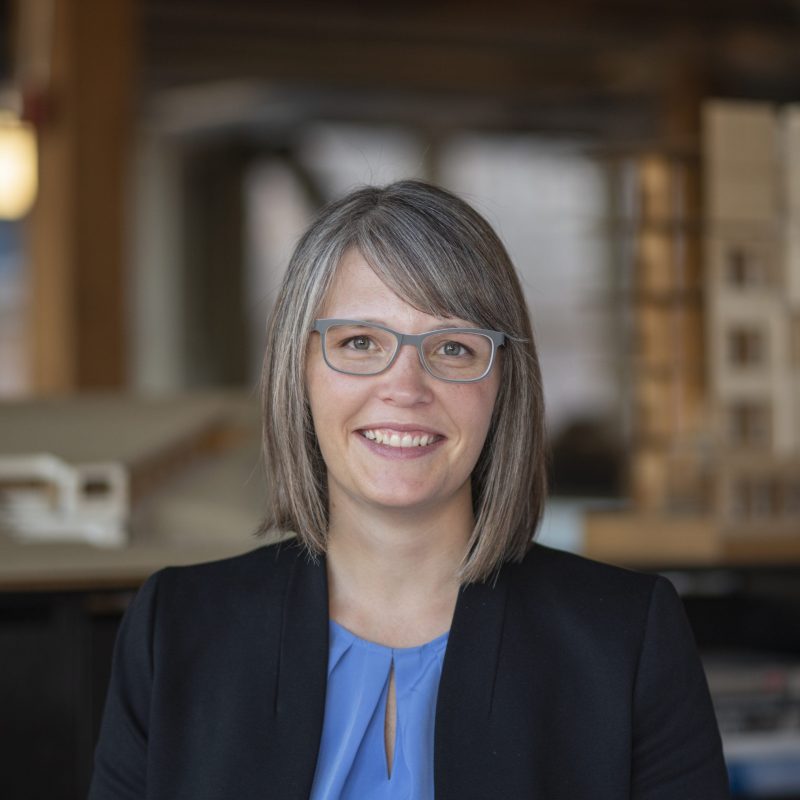 Becky Roberts, AIA
Senior Associate Becky Roberts has been with Miller Hull since 2006, bringing a blend of design rigor, technical proficiency and steadfast management to project teams. Becky plays an integral role in all phases of project delivery, sorting through complexity to successfully address client needs with clear solutions. Her diverse background includes academic K-12 and higher education, civic, office and master planning, with nationally-recognized projects such as Pike Place MarketFront, Odegaard Undergraduate Library & Learning Commons at University of Washington and the LOTT Clean Water Alliance Regional Services Center. She is inspired by opportunities to learn from clients and teammates and is passionate about collaborating across disciplines to cultivate highly integrated designs. Becky's commitment to firm excellence has taken many forms, from early advancement of Building Information Modeling in the firm's design process, to recent leadership initiatives in support of firm culture.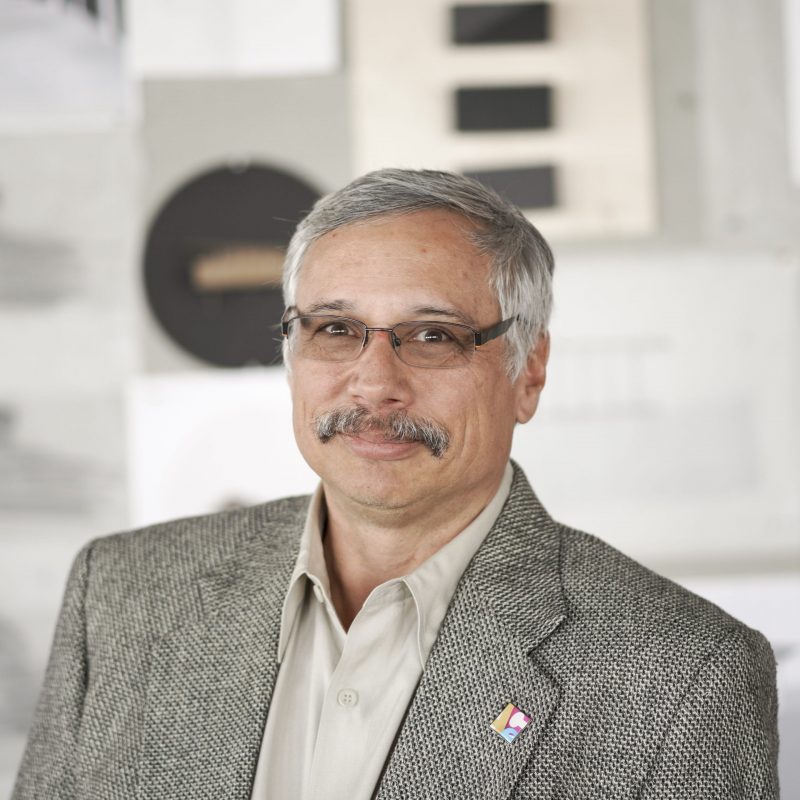 Casey Riske, AIA
BIM Manager
Senior Associate Casey Riske has been with Miller Hull since 2010 and has 34 years of experience in diverse roles on complex projects, such as the San Ysidro Land Port of Entry, Pike, Place MarketFront and the new International Arrivals Facility at Seattle-Tacoma International Airport. Casey focuses on creating superior construction documents, channeling the design concepts into the detailing of a project. As a Building Information Model expert, Casey has developed firm and project standards and documenting procedures for delivery of design documents. His use of BIM in the design process helps coordinate disciplines and resolve conflicts during design verses in the field. Casey is also heavily involved with the ACE Mentor Program, mentoring with ACE Seattle for 12 of the organization's 17 years. In 2018, Casey received the ENR ACE Mentor of the Year award.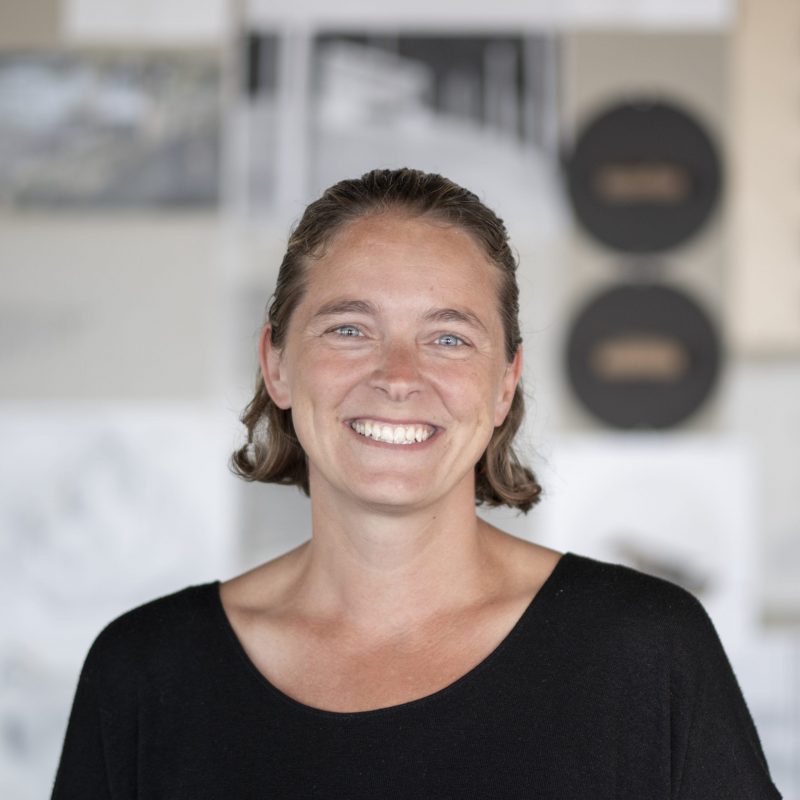 Elizabeth Moggio, AIA
Senior Associate Elizabeth Moggio has been with Miller Hull since 2007 and has devoted her time to the design and management of public and academic spaces. With over 18 years of experience, her leadership and focus on creating new learning environments has made her one of the firm's seasoned learning experts. She led the design, programming and interior architectural efforts for the Performing Arts Center and the School of Health Sciences at Seattle Pacific University, as well as the renovation of the Tacoma Paper & Stationery Building at the University of Washington, Tacoma. Elizabeth is a valuable in-house resource, offering guidance to other project teams about trends in higher education and spaces for teaching and learning. Most recently, Elizabeth led the programming and interior architecture for the Population Health Facility and is currently serving as the project manager for the Health Sciences Education Building, both located at the University of Washington.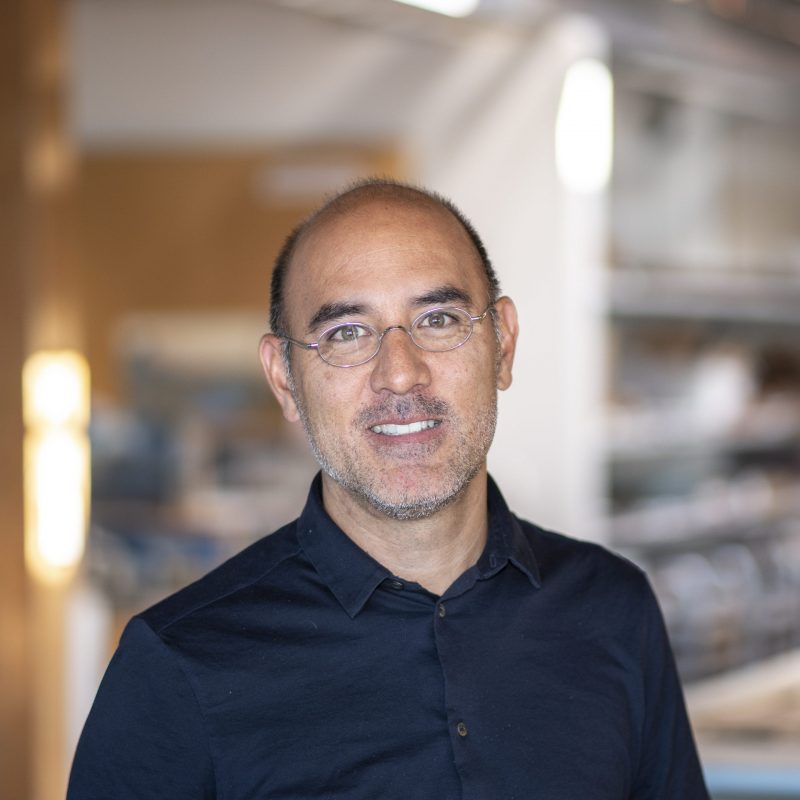 Mathew Albores, AIA
Senior Associate Mathew Albores has been with Miller Hull since 2010 and has over 17 years of experience on a wide range of project types including single-family, mixed-use and gateways. With his expertise in organization, communication and team direction, Mat has become an important part of the firm's government work with The Bureau of Overseas Building Operations. As project manager on the new U.S. Embassy Compound in Guatemala City, Guatemala, and the new U.S. Consulate Compound in Casablanca, Morocco, he leads the coordination of consultant teams outside of the United States. Outside of the office, Mat is also a strong advocate for sustainable design and vibrant urban cities, serving on the Downtown Seattle Design Review Board from 2011 to 2015 and currently serves on AIA Seattle's Public Policy Board.
Steve Doub, AIA, CSI
Specifier
Senior Associate Steve Doub has been with Miller Hull since 2010, bringing over 20 years of experience on a variety of commercial, community and education projects and specializing in building envelope design. Leveraging his technical expertise, Steve has become a senior technical architect and project manager, as well as leading the firm's specifications effort. As specifier, he is responsible for coordinating cross-disciplinary consultant teams, keeping team members informed and on track, navigating the Design Review Board, Master Use and Building Permit processes and reviewing all project plans. Steve has had an important role in many award-winning projects, including Pike Place MarketFront, the Bullitt Center, Safari Drive Condominiums and many more.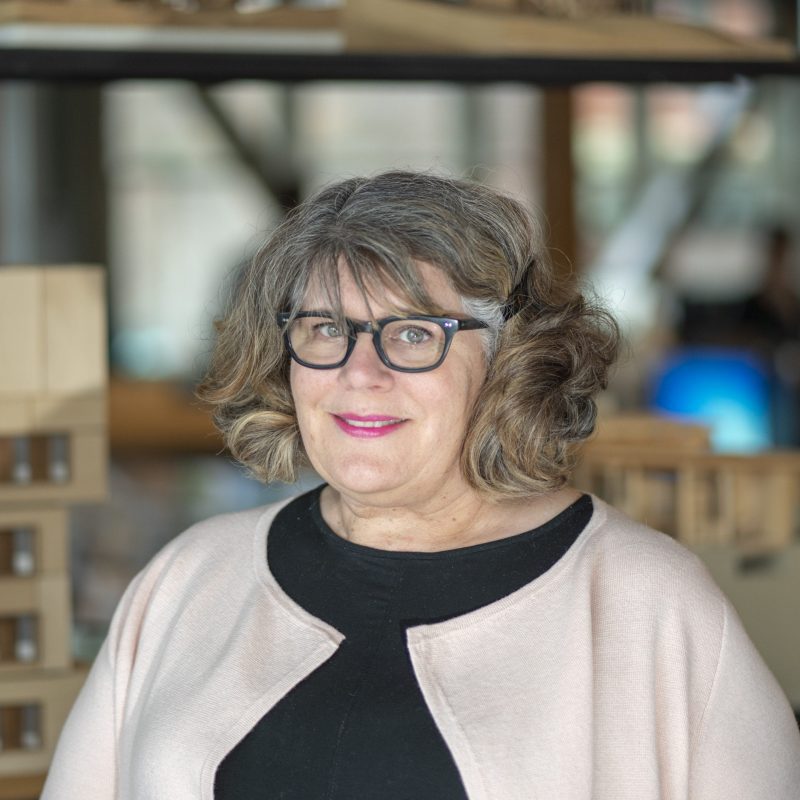 Jennifer Stormont, AIA
Associate Jennifer Stormont joined Miller Hull in 2016, bringing more than 25 years of experience in design for hospitality, residential, mixed-use and commercial projects. An interior architecture design lead at the firm, Jennifer works directly with clients, taking projects from research through development of design concepts. A holistic thinker who considers space, form and detail as fundamental elements of the design, Jennifer enjoys discovering new approaches, materials and systems. Currently, she is overseeing the interiors effort for many of our active projects, including the East San Diego County Assessor, Recorder, County Clerk Office and Archives Facility, the Population Health Facility at the University of Washington and the new U.S. Consulate Compound in Guadalajara, Mexico.
Whitney Pearce, AIA
Associate Whitney Pearce joined Miller Hull in 2015 and has over 10 years of experience working in complex interdisciplinary teams to deliver innovative projects for both private and public clients. She brings a thoughtful and collaborative approach to design and project management, working across disciplines to distill complex client and project needs into simple, elegant solutions. Her work reflects a belief that good design resides in human experience, is embedded in context and is informed by a cultural sense of place. Leveraging her expertise in innovative work environments, Whitney has guided large scale commercial and institutional projects through all phases of design, entitlement and construction in her role as project manager for 333 Dexter and the Population Health Facility at the University of Washington.
For more information about our staff or The Miller Hull Partnership, call (206) 682-6837 or visit www.millerhull.com.
About The Miller Hull Partnership, LLP
The Miller Hull Partnership is an architecture, planning, urban and interior design firm that creates dynamic and environmentally-responsible buildings, striving for a regenerative and inclusive future. The firm has a studio in Seattle and San Diego with work extending across typologies for public and private clients, including single-family, multi-family, mixed-use, civic, commercial, higher education, independent K-12, community, cultural, gateways, infrastructure and public safety. Widely recognized for innovative, timeless designs and a partnership-driven practice, Miller Hull has received over 350 local, regional and national awards for design excellence, including the AIA National Firm Award and Architect 50's Top Firm for Sustainability. For more information, visit www.millerhull.com.
Media contact:
Katherine Misel, Communications Specialist
The Miller Hull Partnership, LLP
kmisel@millerhull.com
206-254-2072
###